"A man gazing at the stars is proverbially at the mercy of the puddles in the road."
- Alexander Smith
News
"Inhumane" Released
- February 16, 2018
My film
"Inhumane"
has been released and is now available on
Amazon Prime
. Check it out! And watch for me as Jason, the head of security at the research facility where experiments are being performed on inmates. Here is the trailer to whet your appetite!
Filmed Seconds & Surplus Commercial
- February 13, 2018
I filmed a spot for the building supply store Seconds & Surplus today. It was a lot of fun getting to work with some old friends, and the spot is going to be funny. I played a bad guy, which seems to be a recurring theme, lately. He he.
Filmed "Disappeared"
- February 9, 2018
I just wrapped an episode of the show "
Disappeared
" from the Investigation Discovery (ID) channel. For the past two days, I have played Justin Chambers, the troubled younger son of Michael Chambers, a retired Texas firefighter who disappeared without a trace on March 10, 2017. This has been a short but fun little shoot with some great people.
Table Read for "Pan Zareta"
- February 1, 2018
Today, I had the extreme privilege of being invited to a table read for the upcoming film "
Pan Zareta: Queen of the Turf
". What an amazing story and a wonderful cast to help bring it to life! Learn more at the film's
Official Web Site
.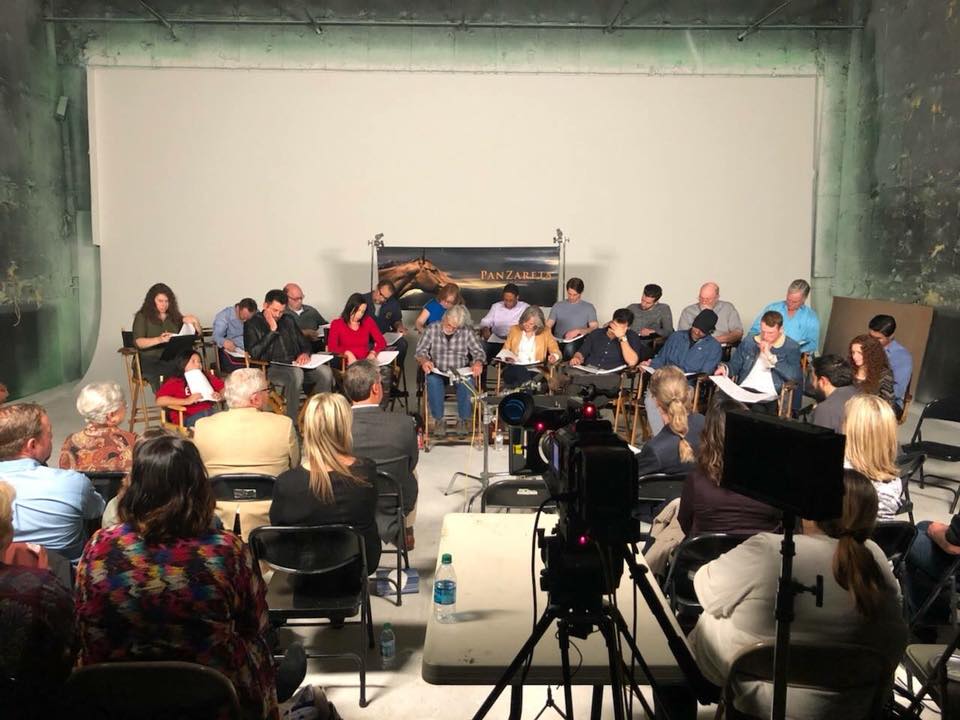 Filmed "Bad Midnight"
- January 28, 2018

I just wrapped on the short film "Bad Midnight" written and directed by Paul Armstrong. This was a cool, dark little story with an interesting twist, and the cast and crew were amazing! I can't wait to see how it turns out!
Premiere of "Segfault"
- September 11, 2017
Our film "
Segfault
" premiered at the Thompson Hotel Screening Room in Toronto tonight, exactly one year to the day from when we shot it. This film was shot entirely in one day with no script and no second takes. And now it's premiering here in Toronto, during TIFF. What a ride! Check out this
article from Huffington Post
for more information about the film and the process.