"I have always thought respectable people scoundrels, and I look anxiously at my face every morning for signs of my becoming a scoundrel."
- Bertrand Russell
News
Trailer for "Grace"
- August 2, 2019
Check out the trailer for our short film
"Grace"
. Proud of this one!
Filmed "Baby Doll"
- June 30, 2019
Filmed a quick scene for Israel Luna's short film "Baby Doll" today. I don't know much about the film because I didn't get a full script, but it was a super quick, easy day with good people!
Filmed Commercial for Sinclair Oil
- June 19, 2019
Shot a really funny little spot for Sinclair Oil today. I can't wait to see this one. It was super hot outside, but it was so much fun! Getting soaked with water helped cool me down. Ha ha.
Began Filming "Fairview Chronicles"
- June 8, 2019
Began filming the pilot for the upcoming series
"Fairview Chronicles"
. This is going to be a crazy ride! I'm so glad to be working once again with Johnathan Paul and the team of
Datalus Pictures
. Here is a behind the scenes photo of some of the main cast to whet your appetite.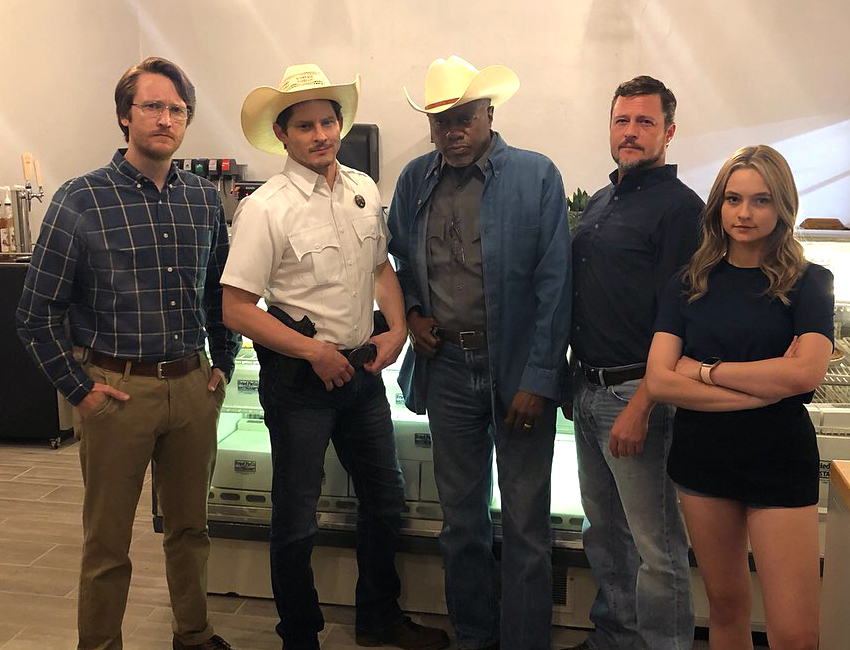 "Consequences" Wins for Best Domestic Violence Short
- April 28, 2019
Our film
"Consequences"
won the award for Best Domestic Violence Awareness Short at the Bare Bones International Film Festival. Way to go Performer's Edge students!