"Some men are born mediocre, some men achieve mediocrity, and some men have mediocrity thrust upon them."
- Joseph Heller
News
"The Starter Marriage" Released
- December 14, 2021
Well, today is the day. Our film
THE STARTER MARRIAGE
has just been released on all major streaming platforms. For a complete list and links, go to the
Official Web Site
. Or just go ahead and watch it on
Amazon Prime
now!
Trailer Released for "Young Bolsheviks"
- December 10, 2021
Check out the first trailer for the upcoming film YOUNG BOLSHEVIKS. I just have a small role in this film by my friend Eddie Lee Henderson. Can't wait to see what he does with it.
Trailer Released for "The Starter Marriage"
- November 17, 2021
Check out the trailer for my upcoming romantic comedy film
THE STARTER MARRIAGE
. I'm not sure the exact release date, but it's happening before the end of the year!
Monster-Con This Weekend
- September 25, 2021
Come out and see me at
Monster-Con
in San Antonio this weekend! Monster-Con is the only free horror con in Texas, and I'll be here all day today and tomorrow. It was so good to see my friend Angel and several others already!
"Companion" Released
- September 14, 2021
Our film
COMPANION
is released today to all major streaming platforms and cable providers. Please give it a watch! Visit our
LinkTree
for links to all the places. And
watch the trailer
on YouTube.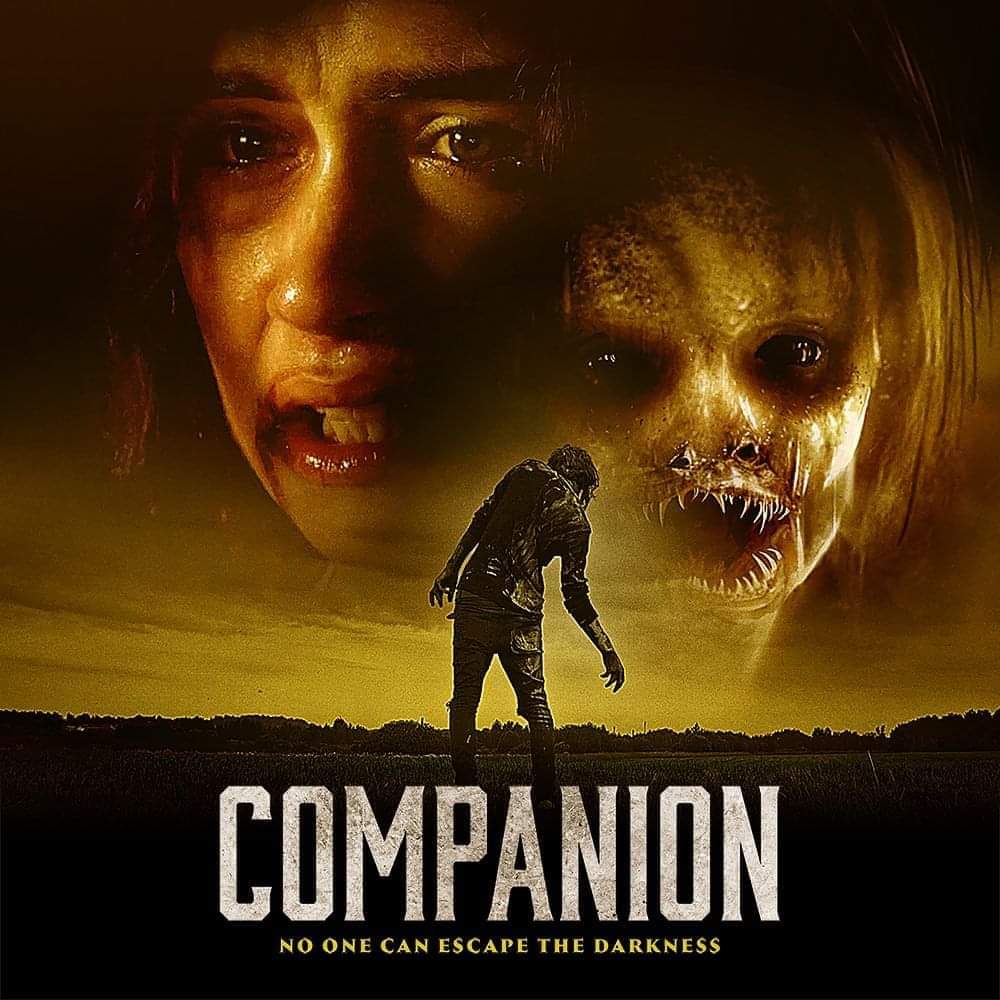 Filming Begins on "Urbex"
- September 3, 2021
Filming begins today on our short film
URBEX
, which will be part of a feature length horror anthology called PENDULUM. All films will deal with the subject of witches and witchcraft. Here's a sneak peak of our amazing location and the film's synopsis. The film is being directed by
Troy Hart
, and I'll be starring alongside
Sahara Ale
, as well as producing. This is going to be such a cool one!

When urban explorers Stuart and Dez investigate an abandoned orphanage for their YouTube channel, they interrupt a ritual by three young witches trying to resurrect Lily Gardner, the former head mistress accused of witchcraft and the gruesome murders of children. Will they be successful? Will Lily Gardner reward them? Or will they become her next victims?